My last blog post for CATwithHATs. Instead of drums, I hit a dead-end street. But I need to keep moving. Get a better picture of why I am letting go.
No more blog – going with my gut
I had this idea for a last video for my blog. There would have been three balloons with the name CATwithHATs on them. I would have told you goodbye from eye to eye and then release them – let them fly to wherever the wind takes them. But then a week ago my wonderful new Lumix GH5 got hijacked and returned, being not so beautiful at all anymore: it was broken. Was that a sign? Hmm, oh well. On the other hand, I could have just filmed the scene with my iPhone. As you see, I didn't. I chose written farewell over a filmed one.
And here I am now, writing my last post entry for my own blog. I had to try this – create my own thing with videos for drummers on WordPress, YouTube and other socials. And I did. It's been an interesting journey. To be honest, it ends sooner and different from I expected. But that's okay. I've learned a lot and I know some of you took something out of it as well. And of course it will stay right here, for I will leave everything for you and whoever cares. However, I won't add anything new to this blog anymore.
Thank You, supporters and blog lovers!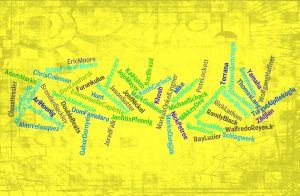 It's that time – it's time to move on. During the last months I put a lot of time, energy and money into CATwithHATs. On the other end, there wasn't really much I got back. Well, I don't only do things to get something in return. One way streets can be cool and fulfilling. Yet, I had the feeling I turned into a dead-end street. And how much fun is it at the end of a road, where you can't even get out of your vehicle? Is anything happening there? Not much.
But I need to keep moving and therefore turn around. That's probably also due for I must have lost something on the way. Some part that's necessary to continue and maybe simply search for a detour. But I think my gear, heart and I need to explore a whole different area now.
Although there are still many master drummers on my wish-to-interview list, it's time to say thanks so much again! To all the heavy hitters, who jumped in front of my camera and shared some of their time and insights with me and YOU! And also to the drummers, who became my keypals and invited us into their lives that way. Last but not least, a few companies dared to support me, my blog and my ideas. Thank you as well.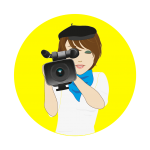 And now have fun exploring the world of drums and music some more. Enjoy!
Yours,
Cat
---
Drummers in front of my camera
Keith Carlock (Steely Dan) – Kai Hahto (Nightwish) – Dom Famularo (educator) – Ray Luzier (Korn) – Questlove (The Roots) – Gabor Dornyei (tHUNder Duo)– Claus Hessler (educator) – Thomas Lang (solo) – Markus "Onkel" Lingner (Ohrbooten) – Vinnie Colaiuta, J.R. Robinson & Nicko McBrain (Paiste endorsees) Ralph Humphrey (Frank Zappa) – Walfredo Reyes Jr. (Chicago) – Mikkey Dee (Motörhead), Mike Terrana, Rick Latham, Derrick McKenzie (Jamiroquai), Karl Brazil (Robbie Williams), Wolfgang Haffner (session), Jost Nickel & Marko Dungjak (Andreas Gabalier) – Joe Porcaro (educator) – Randy Black (W.A.S.P.) – Ari Hoenig (freelance) – Don Lombardi (DW & DrumChannel) – DoubleBeats (percussion duo) – Jared Falk (Drumeo) – Jan "Stix" Pfennig (Sido) – Furunkulus (darg age music) – Brad Webb (Jamie Cullum) – Nick Petree (Beirut) – Simon Gattringer (Johannes Oerding) – Matt Halpern (Periphery) – Jojo Mayer (Nerve) – Emmanuelle Caplette (freelance) – J.R. Robinson (session) – Adam Markó (Special Providence) – Pete Lockett (session) – Brian Frasier-Moore (Madonna) – Mark Guiliana (David Bowie) – Russ Miller (session) – Eric Moore II (Lillake) – Jason Sutter (freelance) – Chris Coleman (The Paradigm) – Brendan Buckley (Shakira) – Steve Smith (Journey) –Will Hunt (Evanescence) – Michael Schack (educator) – Jost Nickel (Jan Delay)
Keypals I exchanged emails with
Alireza Tabatabaei (Iran) – Sahar Shateri (Iran) – Axel Fagerberg (Sweden) – Turgut Alp Bekoglu (Turkey) – Khosh (Ukraine) – Alan Velasquez (Guatemala)
Companies that supported me
Hieber Lindberg – Schlagwerk – Yamaha Drums – Zildjian – Sennheiser
MerkenMerken
MerkenMerken
MerkenMerken
MerkenMerken
MerkenMerken
MerkenMerken
MerkenMerken
MerkenMerken
MerkenMerken
MerkenMerken
MerkenMerken
MerkenMerken
MerkenMerken
MerkenMerken