Jojo Mayer has been on my interview wish list from the very beginning. As it turns out he is as authentic, original, thoughtful and inspiring as I imagined.
Inner Hearing à Jojo Mayer
Well, I was able to prise Jojo away from the crowd. We talked about all sorts of things: changing times, a changing city named New York, politics, art, his projects and about music of course. Against expectations the interview turned out much longer than expected. But I decided not to edit it too much. It's all too interesting.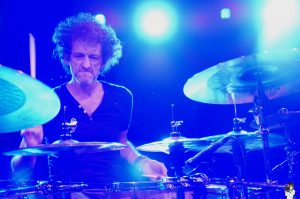 Here's one quote from the video: "I exchanged the concept of perfectionism with the concept of clarity." So go ahead and find out about Jojo's two approaches to inner hearing: the neurotic and the schizophrenic approach. As you can see in the video, he enjoys the latter approach very much. In addition there are many more interesting thoughts in the video. Don't miss how Jojo demonstrates some odd groupings over a triplet feel – just as he plays it on the track Dr Jones from his latest Nerve record Ghosts Of Tomorrow.
If that wasn't enough, Jojo also verbally fills out my artist profile. So check where he is coming from and where he is heading to. Hope you find some new inspiration in this. Of course the visitors of the Drum Festival Switzerland got to see Jojo perform some Nerve tracks live. He managed to export a Manhattan dance floor to a Swiss bar. What a journey, what a treat.
Headliner at the Drum Festival Switzerland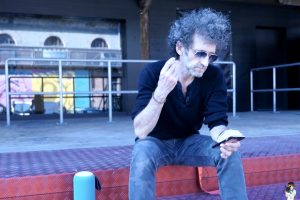 Backing up … I find the key for my Airbnb apartment in Winterthur and drop my luggage for the night. Enough time to eat my traveling fare and for repacking for the drum festival. Oh and I should check my little speaker again. After all I need it to play one or two tunes for Jojo Mayer. Bummer! There is something wrong with the bluetooth connection – no music from the speaker. Good thing I saw a Media Markt one my way here, I'll just drop by and get a reliable, old fashioned audio jack.
It's early afternoon and the extensive program of the Drum Festival Switzerland is about to start. Even though Jojo Mayer is the headliner of the festival, he arrives early. Good, my chance to grab him and get a time for our interview. You might imagine that this is not an easy task. For one, everyone knows Jojo Mayer and everybody wants to at least say hi or even better get a selfie with him. On the hand Jojo is like weasel or also like a fresh breeze of air. You need to be quick to catch him.
Jojo Mayer's got the Nerve
Are you already familiar with Jojo Mayer? I mean drum experts around the globe mention him along with all-time favorite drummers like Vinnie Colaiuta, Dave Weckl, Dennis Chambers and Terry Bozzio. Jojo is every bit as outstanding as the just mentioned drummers and as much of an original player as each one of them is as well. The Swiss drummer is able to play just about anything from Jazz to Funk to Pop to Electro Beats to Metal – he proved that as a sideman in various settings.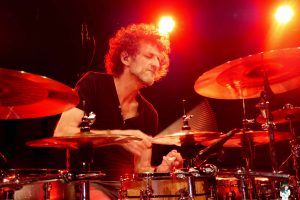 However at some point in his career he chooses freedom and honesty over security. As Jojo puts it: "I wanna be part of the adventure and I wanna enjoy that adventure as much as the audience does." Jojo Mayer is an adventurer and an inventor of modern drumming. Thus in 1998 he fulfills one of his dreams and starts his own band called Nerve. For almost twenty years the at times trio and at times quartet takes its fans all over the world on exciting exploration trips.
Finally, have a listen, it can be quite relaxing as well as ear-opening. I actually did so while preparing the pictures for this post, while on my way to the festival and most of all during my interview with Jojo. The reason is simple, I wanted to talk about music with Switzerland's most interesting drum export. To be specific, I wanted to find out how Jojo hears music and sounds. I did and now you have chance to find out, too. Enjoy.
Stay on or by(e)
Yours Cat
---
 Like what you see, watch and read? Let me know through the ❤ or  at the bottom ⇣⇣⇣
Stay in touch, subscribe to my YouTube channel, follow me and like me, if you do. Thank you!
---
Get in touch with Jojo Mayer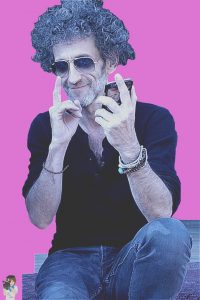 Website
YouTube Channel
Facebook
Twitter
Instagram
A list of artists whom Jojo learnt a lot from
Louis Armstrong | Gustav Mahler | Igor Stravinsky | Jimi Hendrix | The Beatles | James Brown | Aretha Franklin | Led Zeppelin | Pink Floyd | Brian Eno | Steve Reich | Buddy Rich | Weather Report | The Police | Apex Twin | Photek | James Blake …
Media and drummers Jojo mentions in the video
Ringo Starr
Tony Williams
Kendrick Lamar – Untitled Unmastered (CD | 2016)
James Blake – The Colour In Everyting (CD | 2016)
Jay Dilla
Recordings with Jojo Mayer on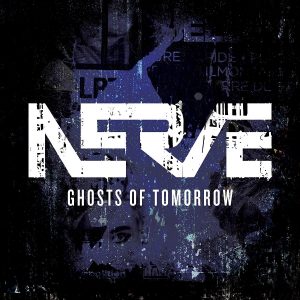 Jojo Mayer / Nerve – Ghosts Of Tomorrow (CD | 2015)
Jojo Mayer / Nerve – Live In Europe (MP3 | 2015)
Jojo Mayer – Secret Weapons For The Modern Drummer, Pt. 2  (DVD | 2014)
Jojo Mayer / Nerve – The Distance Between Zero And One (MP3 | 2011)
Jojo Mayer / Nerve – Prohibited Beats (MP3 | 2009)
Depart – Mountain Messenger (CD | 2008)
Jojo Mayer – Secret Weapons For The Modern Drummer (DVD | 2007)
Depart – Reloaded (CD | 2006)
Modern Drummer Festival (DVD | 2005)
Screaming Headless Torsos – 1995 (CD | 1995)
Jojo Mayer's Gear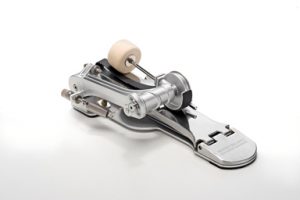 Sonor Drums
Sonor Jojo Mayer Single Pedal
Sabian Cymbals
Sabian 14″ Hoop Crasher Jojo Mayer
Sabian 13″ Hoop Crasher Jojo Mayer
Vic Firth VFSJM Signature Sticks
Evans Drumheads
Allen & Heath Mixing Consoles