For drum lovers in Europe it's easy to fill their calendars with drum events. Besides lots of band concerts and music festivals there are a bunch of clinics and drum festivals happening each year. Check them out …
Drum Festivals as a source of inspiration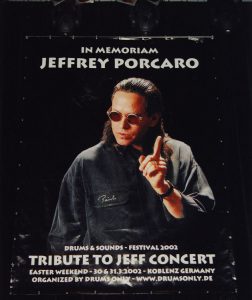 When was the last time you went to a concert? Which clinic did you attend last? And which drum festival will you never forget? Well, if I asked myself these questions, these would be the answers: 1) July 18 – I saw Jamie Cullum at the Tollwood Festival in Munich and got to meet his fabulous tight and musical drummer Brad Webb. 2) That's an easy one … last night I saw Matt Halpern on the Mapex Over The Edge Tour, also here in Munich. Stay tuned for my upcoming post including a new video. 3) The last question is a tough one. I think the festival most special to me was one in 2002 – the Drums & Sounds Festival including the Tribute to Jeffrey Porcaro Memorial Concert in Koblenz, Germany.
What an unbelievable line-up the Drums Only crew drummed up. The core band was made of: David Garfield on keyboards/musical director, Steve Porcaro on keyboards, Lenny Castro on percussion, Steve Gadd on drums, Gregg Bissonnette on drums, Michael O'Neill on guitars, Mike Porcaro on bass, Larry Klimas on saxophone & flute, Alex Ligertwood on vocals and Bobby Kimball on vocals. They were joined by the following guests drummers and percussionists:  Joe Porcaro, Chase Duddy Porcaro, John "JR" Robinson, Luis Conte, Robin DiMaggio, Bernard "Pretty" Purdie and Zoro.  M*a*g*i*c* moments.
This year's remaining drum events
14 years later new hot drummers have entered the drumming scene. If you would like to see Jojo Mayer, Derrick McKenzie, Emmanuelle Caplet, Adam Marko, Matt Halpern, Jost Nickel, Larnell Lewis, Wolfgang Haffner, Benny Greb, Virgil Donati, Florent Mounier, Dom Famularo, Russ Miller, Pete Lockett, Robby Armeen, Mike Mainieri and many others up close in rather private atmosphere, check out the following dates. There are still 13 drum festivals coming up this year.
---
 Like what you see, watch and read? Let me know through the ❤ or  at the bottom ⇣⇣⇣
Stay in touch, subscribe to my YouTube channel, follow me and like me, if you do. Thank you! 
---
September 2016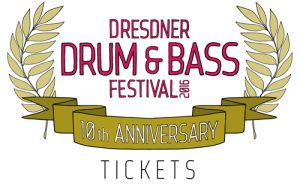 13 – 18: Days Of Percussion Italy
17: Meinl Drum Festival in Warsaw, Poland
17 & 18: 10th Dresden Drum & Bass Festival, Germany
22 – 25: Sambasyndrom in Berlin, Germany
24: Drum Festival Switzerland in Winterthur
October 2016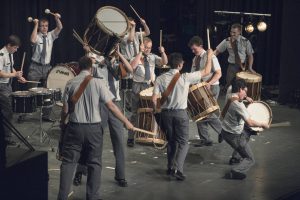 30 September – 3 October:  28th Drummer Meeting Salzgitter, Germany
31 September – 4 October: onlinelessons.tv Drummer Week, Germany
25:  Bag'Show – Paris Drum Festival
27 – 30: Intl. Drums & Percussion Camp Weinfelden, Switzerland
November 2016
5: La Rioja Drumming Festival, Spain
6: TamTam Drum Fest in Sevilla, Spain
12 – 13: London Drum Show, Great Britain
17 – 27: Tromp Percussion in Eindhoven, Netherlands
19: World Drum Festival at Pop Academy Mannheim, Germany
December 2016