Rock, metal and fusion drummers are into Zildjian A Custom cymbals. Do you want to add an 16″ A Custom Crash to your set-up? Zildjian sent me one and I am giving it away to a creative, excited drummer. Will it be you?
Zildjian sent me a cymbal
It's quite nice, when people or also companies appreciate what you are doing. It's even nicer, if they wanna support what you are doing. The best thing is when they actually do support you in an extraordinary way. My keypals from Iran, Sweden, Turkey, Ukraine and Guatemala are good examples for that. All the drummers, who took the time for an interview with me are as well. Likewise Yamaha Drums, Schlagwerk Percussion, Hieber Lindberg and Zildjian are such companies. And of course I am very grateful for that.
This time one of you drummers out there can be more than grateful as well. Because the people at Zildjian made sure that one of their cymbals worth 309 Euro found its way to Munich. Before you might get the wrong idea: no, companies do not constantly send stuff to me and let me keep them. Actually that's almost never happened so far except for one CD and a book. Anyway, the Zildjian cymbal will be the prize of my first competition. Wanna join?
A couchsurfing Zildjian A Custom 16″ Crash
At the moment the brand new cymbal is surfing my couch. I'm taking good care of it and will only use it for a photo-/ video shooting. However, let me briefly tell you what's really in for you. Zildjian's A Custom series stands for a crisp, clean attack. When you hit this brilliant 16″ crash, it responds and also fades out quickly.
It sounds pretty bright and comes with warm undertones. This cymbal works well for everybody: beginner, advanced, intermediate and professional. Style wise it feels most home in rock, metal and fusion music. Endorsees like Matt Greiner, Eric Moore and Eric Singer love them. Wanna add it to your set-up, too?
Enter to win a Zildjian
Are you at least 18 years or older? Did you subscribe to any of my following channels: Blog, YouTube, Facebook, Instagram or Twitter? No? Please do so, that's the first condition for winning. Okay, so what else do you need to do?
→ Post a picture of yourself on Facebook, Instagram or Twitter and add these tags:
     @CATwithHATs (cat_w_hats), @ZildjianCompany, #myzildjian and #WinZildjianFromCat
→ The picture should be on the topic "In desperate need of a lovely Zildjian cymbal".
→ Fill in the form below.
→ Entries from anywhere welcome. I ship worldwide.
→ Contest period is between March 30 and April 30, 2017.
→ For some more rules and regulations scroll down.*
* More rules and regulations: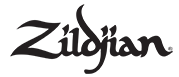 Only one entry per person is accepted.
The winner will be selected by random drawing on May 1, 2017. I will notify you by email.
The prize is sponsored by the Avedis Zildjian Company. 
The prize is non-transferable and will not be paid out.
Neither the sponsor, nor CATwithHATs are responsible for a safe shipment of the prize.
Personal data will only be stored for the purposes of the competition. All data will be deleted at the end of the competition.
The regulations of the German Federal Data Protection Act will be complied with.
There is no right of appeal. The applicable law shall be German law.