Tommy Igoe (*1964) is a highly respected world-class drumming musician, educator and author of several, very successful drum instruction books (check out my list a few lines below!) from New Jersey, USA.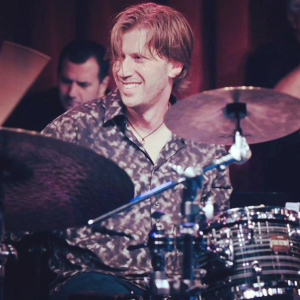 He has played up and down the Broadway and was the "drummer king" in the musical Lion King – serving as conductor and principal drummer. Tommy Igoe is a working musician, drumming as a sideman as well as a band leader. His artistry can be heard on three grammy-winning albums.
You can see him play live regularly on the East Coast in New York's iconic jazz club Birdland and also on the West Coast with the San Francisco supergroup Groove Conspiracy. 
Gear & Favs
Tommy Igoe is a beloved drummer by LP, Remo, Rhythm Tech, Vic Firth, Yamaha & Zildjian. Furthermore Hudson Music values him as an author. Tommy Igoe has published the following educational material:
Getting Started on Drums DVD*
Groove Essentials 1.0 & 2.0 Play-Along Book & DVD*
Great Hands for a Lifetime DVD*
* Affiliate Link
An unique link provided to affiliates to promote an online service that is then used to credit sale commissions to the affiliate. If you buy through these links, you help me to continue my blog CAT with HATs. Thank you. Thanks a lot!